Have you been to a National Park, National Forest or State Park and saw the sign for the Park Host? Have you wondered what they do? Do they just sit in their RV and look out the window? Do they just collect money for firewood? There are many different kinds of Park Hosts and their duties vary from park to park. The Host that most people are familiar with is the "Loop Host". This host is the one you see while you are in the campground. The Host duties may be to collect fees, sell firewood, make rounds, cleans campsites, rent boats, open & close the gates and sometimes cleans the bath house. Another is called a "Gate Attendant", this is the person who took your money when you went into the park, they also may open & close the gates, sell ice, firewood, licenses, etc. A "Maintenance Host" usually works in the maintenance shop fixing & doing preventive maintenance for the park. This person may also empty trash cans, mow the park and/or cleans restrooms. "Host Interpreter" guides tours, gives seminars or has fireside programs. Usually a Park Host is a volunteer position but sometimes there is a stipend or hourly pay available. Usually the Park Host gets the campsite for a number of hours worked.
Please keep in mind that you should expect some night and weekend work and irregular hours
These are some volunteer opportunities. Some may or may not offer a campsite.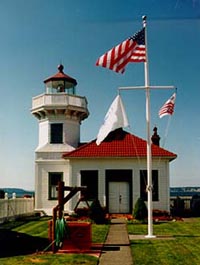 Workers On The Go .... recommends: Just Ask!
I recommend that you "Just Ask" while in your favorite National Park, National Forest or State Park ... usually there is an opening or there will be one that you can schedule. If you know of a "Link" that would be helpful to others, please go the the "Contact Me" page and send me the link.